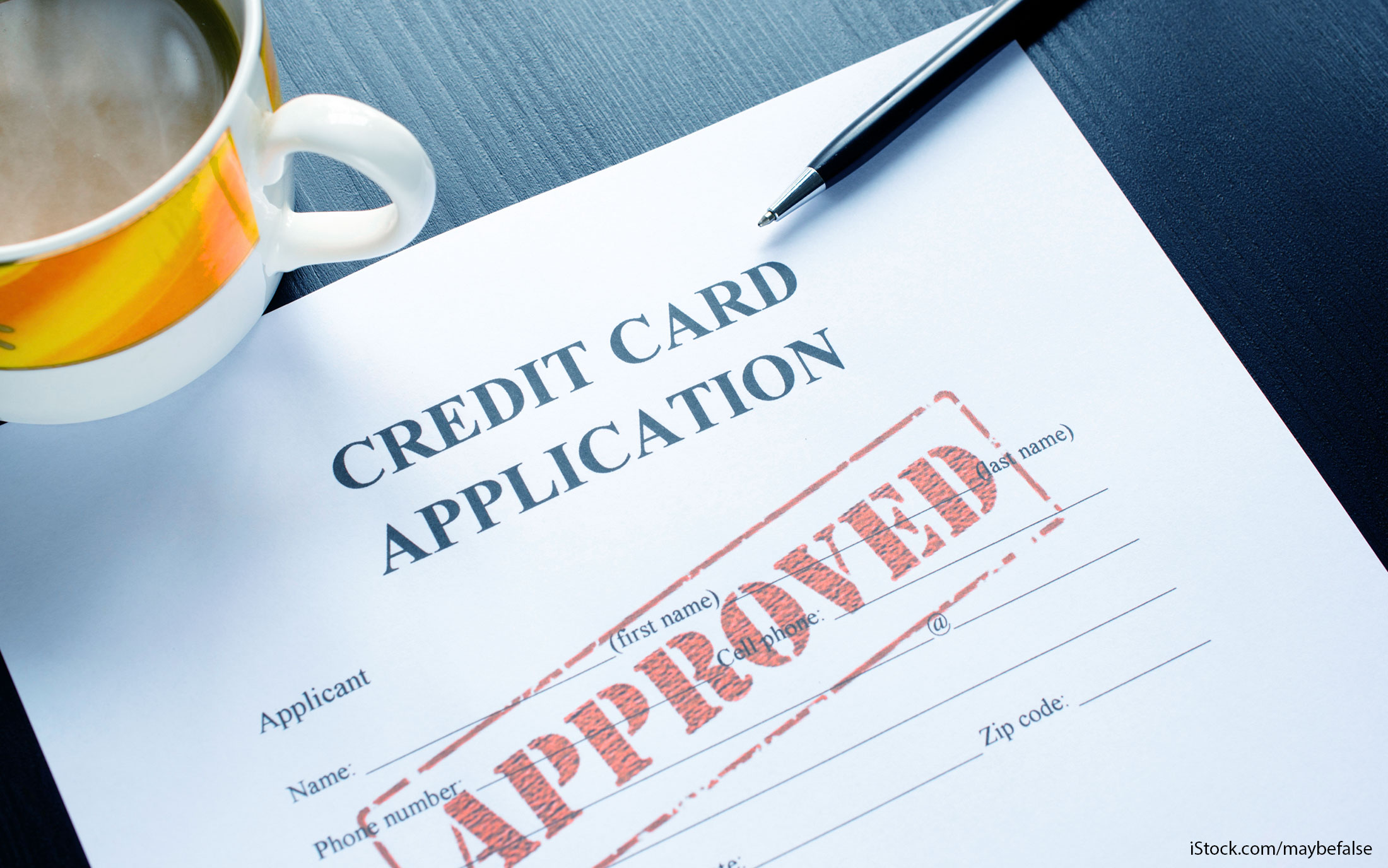 5 tips for getting your credit card approved
If you are applying for a new credit card, know that you are just one of the many applicants. Every day, credit card issuers receive hundreds of thousands of requests, according to the Consumer Finance Protection Bureau's December 2015 Consumer Credit Card Market Report.
With so much competition, you'll have to do everything you can to increase the odds of getting your credit card application approved, especially if your credit history isn't great. Here are five tips to improve your chances of getting approved when applying for a credit card.
Read: 26 things you need to know to build your credit
1. Apply on your desktop, not your phone
You probably know how to apply for a credit card: you can mail your application or apply online or over the phone. Smartphone apps and web browsers can make credit card application more convenient; however, desktop credit applications are 77% more likely to be approved than mobile apps, according to the Adobe Digital Index State of Banking report from May 2016.
Rather than hastily applying for a credit card from your mobile device, complete your credit card application online from a desktop computer so you potentially have a much better chance of getting approved.
2. Do not apply during the holiday season
As the number of submitted credit card applications increases, approval rates decline, according to the State of Banking Services report. A credit card company inundated with applications might be less likely to approve applications, especially from people without excellent credit.
Many people apply for credit cards during the holiday season to find a way to pay for gifts and other seasonal expenses. The number of applications for private label credit cards, such as those issued by retail stores, can be up to 60% higher in the last quarter of a year than in the first three months, according to the Consumer Credit Card Market report.
Consider applying for credit cards only between January and September to improve your chances of credit card approval; Applying between January and March may be the best way to maximize your chances of getting approved.
Read: 20 Easy Ways For Millennials To Boost Credit
3. Don't be desperate for a credit card
You might think that your chances of getting credit card approved are better if you apply for several different credit cards; however, the opposite could be true. According to myFICO, the consumer division of FICO that provides FICO scores to the majority of lenders, it can hurt your credit score if you apply for too many cards in a short period of time.
Shop around for credit cards that cater to applicants with credit scores in the same range as yours. Be selective about the cards you ask for. If you have bad credit, don't apply for a credit card aimed at people with a high credit rating, like credit cards with generous travel rewards.
4. Get a secure credit card
One option to establish or improve your credit is to first get a secured credit card. The National Foundation for Credit Counseling, the country's largest and oldest nonprofit financial counseling organization, recommends taking this step. When you have a secured credit card, you pay the full amount of your credit limit to the card issuer as a security deposit. You are responsible for paying your monthly fees. If you don't make your payments, you could lose part of the deposit.
Although not required, the credit card issuer may report your monthly payment activity for the secured credit card to the credit bureaus. Consistently paying your secure credit card bills on time can help boost your credit score over time.
Anything you can do to improve your credit score should increase your chances of getting your credit card application approved for a regular, unsecured credit card, possibly by the same bank that issued your secured credit card. .
5. Pay by direct debit
Your credit card application has a better chance of being accepted if you have good or excellent credit. Your payment history – which shows whether you've usually paid all of your bills on time – is one of the most important factors in determining your credit score, according to the Federal Reserve.
Even organized people can forget to pay a bill. You may want to set up your credit card account to automatically debit your savings or checking account for the minimum payment amount due – or even the entire balance – before the due date.
Make sure you have enough funds in your checking or savings account to cover your credit card payment amount each month, especially if you're setting up automatic payments, so you don't overdraft. You should always check your credit card bill, as the minimum payment amount due and statement balance may change each month.
Many applications are rejected
If your credit card application is rejected, you are definitely not alone. More than 24% of those surveyed have been denied credit at least once in the past 12 months, according to the Federal Reserve's 2014 Report on the Economic Well-Being of U.S. Households.
However, you don't have to be part of that 24 percent. If you take steps to improve your credit score and apply for credit strategically, you can increase your chances of getting a card approved.
Read: Why aren't American Express and Discover credit cards accepted everywhere?